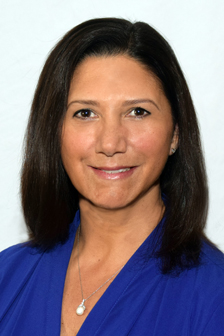 As a prospective seller, we know you have questions (and likely concerns) about putting your home on the market and selling it during a pandemic. Since shelter-in-place became the new norm in March, nearly every aspect of the home selling process has changed dramatically – consultations, photos, showings, open houses, and closings have all been affected in different ways. 
​That said, we have brainstormed, added necessary precautions, and ​been able to adapt nearly every aspect of the home selling process to get your home sold – even during these uncertain times! We take all recommendations from officials and the CDC into account to keep our clients, buyers, ourselves, and the rest of the community safe.​ In addition, we have​ have incorporated new tech in order to ​position our client's homes in the best light in a more virtual world – ​ all while maintaining social distance and keeping everyone safe.
See below to learn how our team has adjusted to this new norm:
CONSULTATIONS
Before Covid-19, initial seller consultations were almost always done in-person. Coronavirus has ​largely​put in person consultations on hold – however, we are doing home selling consultations via Zoom and FaceTime instead. That way we can "meet" you and have you walk us through your home so we can discuss any decluttering, staging, repairs or updates that need to be done to sell your home for top dollar.  After our online meeting, we will email you a list of recommendations for decluttering, repairs, and updates so you have a complete report of what needs to be done to get your home market ready.  We can bring in our recommended contractors to do exterior repairs and landscaping while still following social distancing guidelines and our stager is available via Zoom to help you with furniture placement and decluttering ideas. For interior repairs, we'll work with you to discuss if you feel comfortable leaving your house while any needed interior repairs are done or we can skip doing any interior repairs and offer a credit to the buyer for the work instead.  For non-occupied homes we can arrange interior repairs, painting, staging, etc as we would normally in a non-Covid world.
CORONAVIRUS AND HOME PRICES
We are sure you have questions about how the market is doing and what will happen with home prices in the next couple of months.   Right now clients often hope that I can give reassurance regarding future home prices, but the honest truth is that I can't.  No one can as no one knows exactly how long this new reality will last or how bad it may get.  We are track the prices of homes throughout the area now and can provide comps for recent sold listings to give you our professional opinion on what your home should be listed for today, but we cannot predict what will happen in the future as Covid-19 is unpredictable.  What we can do is assure you we will stay on top of pricing and trends so we can update you regularly on what is happening with the housing market.
MARKETING
Vacant homes will ​largely ​have the same marketing plan now as they did before Covid-19​ with the addition of Matterport tours, video walk-throughs for every property​ and floor plans along with high quality professional photos. ​We will still use the utmost caution to keep our vendors and staff safe, however these homes follow original marketing plans as before​ and are easier to schedule in-person showings.​
For owner occupied properties we are also shooting 3D Matterport tours as well as video walk-throughs and floor plans before going on the market to decrease the number of in-person showings. We are also photographing areas we may not have shot before such as storage closets, attics, parking spaces, laundry rooms, etc to give buyers a fuller sense of the property online to help them determine if it's the right property for them before they schedule an in-person showing.  To keep everyone safe we are asking sellers not be home during the photography and Matterport shoot, which takes about 2 hours total.  We will ask you to leave all lights on and all bedroom and bathroom doors open so the photographer only has to touch the front door handle.  We will request he not touch anything else in the property and that he come alone to keep the people in your home to the bare minimum.  Once your property goes live, we are not doing any printed materials and instead are emailing brochures to buyers ahead of showings as buyers do not want to handle marketing materials in showings right now.
For sellers who are not open to having anyone inside your home, we can offer a completely virtual marketing plan and will give you tips for staging and ways to help you photograph your own home rather than us bringing in a professional photographer.  The photos you take can then be edited by our photography gurus.
Our listings are then being enhanced on sites such as Zillow, Realtor.com, and Trulia to ensure your home gets top placement in each site's search results as more buyers are heavily relying on online search platforms than ever before. We are also using a retargeting service through Adwerx.com to have an ad about your home follow prospective buyers around the internet no matter where they are online.
In general we are heavily increasing our online advertising of your home since most people are online more now than ever before.
HOME SHOWINGS AND "OPEN HOUSE" PROTOCOL
While we follow strict home showing protocols approved by the National Association of Realtors in cooperation with the Center for Disease Control, whether a seller will allow an in-person showing or not is completely up to you the seller.  For sellers who are not comfortable with in-person showings we will ask the seller to Zoom or Facetime the potential buyer through the home with us as well as the buyer's agent on the call. That way as the listing agent I can highlight features of the home while you walk through the home with your cell phone or tablet and I can answer buyer's questions in real time.  For those sellers comfortable with in-person showings we are asking every buyer who wants to see your home to sign a health disclosure assessing their current health and asking whether they have been in contact with anyone with Covid-19; they will not be allowed in the home if they are having any symptoms or have been around anyone with symptoms. We can conduct "touchless showings" meaning you will be asked to leave all lights on and bedroom and closet doors open and the buyers will be asked to not touch anything during the showing except the front door handle.
In-person open houses are discouraged right now.  Therefore, we are conducting virtual Open Houses across multiple platforms.
IN PERSON SAFETY
After getting the house on the market then under contract, there are still a number of steps that need to be conducted to get to closing.  Right now, inspectors, appraisers, repair people and movers are all essential businesses and are still working.  In general we are asking only the inspector attend the inspection (sellers leave during the inspection) and that he or she Facetime the buyers at the end of the inspection to go through the results.   We are asking lenders to approve drive-by appraisals when possible so appraisers don't need to come into your home for the appraisal and we are recommending negotiating an inspection credit to avoid needing to make any repairs and have repair people in your home. As far as moving, movers are an essential business and still wor
king.
Everything else from signing docs to closing can be done electronically.
At the end of the day, people still need to move and many people believe real estate will lead the economic recovery our country needs.  No matter what, our top priority is the health and safety of you and your family.  Selling your home is a stressful process under the best of circumstances and we recognize selling during a pandemic adds a whole other level of stress so please reach out at any time with questions or concerns. We're here for you and will continue to guide you with expert advice while keeping your safety our top priority.