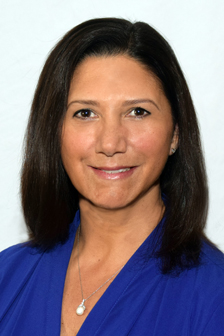 Fall 2018 Activities for Family and Friends in Lakewood Ranch, Bradenton, Sarasota, and Venice.
So now that we are in the fall months, there are a lot of fall 2018 activities that we can do with our family and friends in Lakewood Ranch, Bradenton, Sarasota, and Venice. For us Floridian's, we look forward to this time of the year with hopes that it will be getting a lot cooler. Turns out, September was our hottest September in years, with at least 90-degree temperatures every day!
EVENTS AND FESTIVALS
October 13-14, 20-21, 27-28
9am-5pm
This event is huge! Kids and adults alike love this event. Pumpkins, crafts, delicious food, farm animals, pony rides, hayrides, live shows, rock climbing, pumpkin pies, and much more at this event. You don't want to miss out. There is plenty of family fun! Click here to watch a master pumpkin sculptor.
Saturday, October 27th, 2018 8:30 am
Come out and watch the runners for the 15th Annual Boo-Run!  A very large crowd of 1200 runners are expected. A family event and a costume contest and awards will be given for best couple, most creative, most funny, and best male/female kids under 10.
Friday, October 26th, 6pm-9pm
Lakewood Main Street in Lakewood Ranch hosts a trick-or-treat night for children. Music, dancing, spooky balloon artists, and much more will be taking place.
There are so many creative children's costumes to choose from, the 3 most popular this year are Marry Poppins, Black Panther, and Violet from The Incredibles.
Saturday, October 27th, 2018 11:00 am to 3:00 pm
We didn't forget your lovable pets this season! Bring them and your family to the 1st annual BARCTOBER FEST. All the fun will be held at the Robert (Bob) Gardner Park. A full day packed with activities for you and your pet. And enjoy food, drinks, and entertainment.
October 31, 6:00 pm – 8:30 pm
St. Armand's 10th year of Fright Night is sure to be a lot of safe fun. See other children dressed up and store owners taking part in the festival too. Lots and laughs and spooks during this trick-or-treat around St. Armand's Circle.
November 9-12
The famous Chalk Festival at the Venice Airport Fairgrounds is an experience you won't forget! 3D drawings are bound to catch your eye. Sidewalks come alive and jump out at you with beauty, mystery, adventure, and much more. Enjoy this time out with your friends and family this fall season. The theme this year is GARDEN OF WONDERS, "a tribute to the marvels of the natural world and the human imagination." An event you don't want to miss.
International Sand Sculpting Festival
November 9-12
Sand, sand, sand! Artists from around the world come every year to Siesta Key Beach to build their mastery sand sculptures and the crowd loves them! Competitors have 24 hours to create their pieces ranging in all sizes. Lots of food, fun, and dancing takes place at this special event. Bring your family. Here are some beginner tips if you would like to make your own sand sculpture! And the tools to go with it. (Pro Tip: A straw in one of the best tools to make a polished look on your sculpture.)
Saturday, December 08, 6:00 pm 
The parade of boats decorated in Christmas lights is something not to be missed. Packed with family fun and lots to do while enjoying the cooler Florida weather by the water, and more- people don't regret coming and it will put you in the Holiday spirit. This year is the 33rd year of the event. Come down to Marina Jack Restaurant, Bayfront Park, City Island, and Centennial Park to see this magical parade.
This fall 2018 is going to be a lot of fun. Don't forget to join us in Lakewood Ranch, Bradenton, Sarasota, and Venice this fall season. We look forward to seeing you and your family!