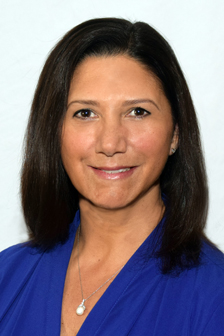 Why are You Moving? The BIG "WHY" and More
Why you are moving? It may seem obvious the reason why you are moving, but turns out, there is more depth to the question than you may think. Read on so you can be ready for this important first step in selling your home.
Moving is a major change in your life.  When you know "why" you are moving it can help in the following ways:
Motivated Seller
First, knowing your "why" allows you to be a motivated seller. If you are not ready to sell or not a motivated seller, you are doing yourself a disservice as you will not get the best price for your home.
Master Negotiator
Second, when you know your "why" you are open to negotiations. Since you want to sell your home and you have goals you need to reach, you are more open for negotiations and you have a plan in mind, so you are ready for the process to keep moving forward. For example, if you're a seller who really doesn't need to sell right now, no offer but full price will be good enough. Moving is an emotional journey and it's very important that all parties are on board.
When you are a motivated seller, you will price your home according to the market, an unmotivated seller will often list their home too high.
Lifestyle Change
Perhaps your "why" is a job transfer, career change, family size has grown, downsizing, retiring, or had a divorce. Your agent will help you map out a plan for each type of reason because each one has their own elements that need to be addressed. For example, if you have a job transfer, then you may have a strict deadline to meet. Are you prepared for a fast move? Say you must move within 30 days or less! Knowing your "why" helps you get the most out of this major change in your life.
Would You Rather Save $ or Make $?
You also need to know your financial expectations. What do you need to make on your home to make a profit? Your agent will help you set your price. They will put together a Competitive Market Analysis (CMA report) for homes in your area and what they are selling for. Next, look at all homes that sold in your area, the condition of the home, location, lot, view, upgrades, all this will be in the market analysis. And if homes in your area have upgrades such as granite kitchen tops or other improvements, it would be good for you to do the same to remain competitive. If you are unsure if your neighbors have these upgrades, you will be able to find them out in your CMA report your realtor gives you.
Your Next Steps
Now that you know your "why" let's talk about what to consider when preparing to sell your home.
Do I Really Need That?
First, let's remove any clutter. Remove items that you don't use every day. Start with family pictures, leave smaller ones, but consider removing larger pictures because people want to visualize themselves in the home. Also remove extra books, magazines, knick-knacks, office items, additional bookcases, dining room accessories, living room accessories, ottomans, and extra chairs.
Second, it's a good idea to patch any picture holes, paint any doors that have bottom scratches, and look around to fix any minor repairs that need to be done. And make sure there are light bulbs in all the fixtures.
If something is not working in your home, fix it now. You may be used to having certain things around the house not working and you've adjusted. To give you an idea, a client's kitchen sink wasn't draining for a long time, she had just become accustomed to using the other side.
How Much Does Curb Appeal Matter to You?
Next, your curb appeal. How could you improve your South Florida curb appeal?
Add fresh mulch, remove weeds, consider redoing the landscaping, perhaps add stone edging. Edge your sidewalk and driveway. Remove garbage. If you rather not wait on bushes to grow, use window boxes with flowers or containers with greenery.  If it is in your budget, add some lighting. For more ideas, click here.
Reduce Your Time and Increase Your Impact
Pressure Wash
Pressure wash: You can use a local Home Depot or Lowes to rent a power washer. The steps are pretty easy to use.
Pro tip: A narrow-angle spray is more powerful than a large-angle spray.
Pet Odors and Soiled Rugs
Address pet odors: Now is the time to clean up these areas.  Either get rid of rugs and carpets that are soiled or get them professionally cleaned. Holistic for Pets  is a local pet store that can help with these types of products.
Remember what they say, have your home smelling like freshly brewed coffee or homemade cookies. If you have any questions, talk to your agent because they work with these situations all the time.
If you don't make these fixes in your home, it will be reflected in the selling price.
Pre-Home Inspections
Pre-Home inspections: If you have an older home, hire a pre-inspector and if items need fixed, get it done now and then you can present this list to all the interested buyers. Remove the risk of not knowing what repairs your home needs when you're at the negotiation table.
The buyers will appreciate that you are also saving them time and money because if they choose, they won't have to get a home inspection because you already did one for them.
It's Time to Pack and Move Out
Consider where you are going. If you have a cash buyer, your home could sell within 30 days or less. Are you prepared for that? Do you have somewhere to go? Are you ready to move your belongs quickly? Or can you store them?
And finally, gather your important paperwork. Your utility bills, tax bills, renovation details, and or surveys. Also, leave all appliance and equipment manuals in a kitchen drawer for the new buyer.
Time to Think About Buying Your Next Home
And for your next home, how many bedrooms, baths, what amenities would you like in of your new home? Are you going to be staying locally or are you relocating? If buying locally, stay with the realtor you have, if you're moving to another location, your real estate agent will find you a great realtor in that area.
The Bottom Line
As you can see, there is a lot of value and power you have when you know your "why" and preparing your home to sell.
Clients have shared with me identifying these areas made this life-changing experience easier and enjoyable.
Create a checklist to help keep you organized. And if you have any more questions, ask your real estate agent.