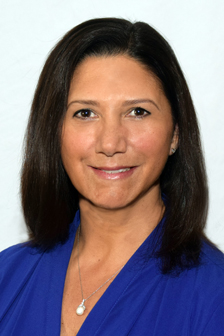 Top Secrets You Need to Know for a Successful Open House
An open house is one part of the selling process of your home so let me tell you the top secrets for a successful one that can bring offers and gain huge exposure to your home.
When you met with your realtor in the beginning, they probably informed you on the process you will be experiencing. They may have given you a packet with an overview and tips on each step.  I have helped many clients and I have worked with other real estate professionals who have shared their stories on open house success and have put them together here in this blog for you.
Here are the areas for each secret which I explain in more detail below.
Cleaning
Expectations
Advertising
The day of the open house
After the open house
Cleaning
Since you have met with your agent, you have cleaned your house and made improvements, but now your agent tells you your open house is next weekend… now there are focus areas you should pay attention to. First, make sure your closets are free of clutter and look organized. Interested buyers will look in closets to see if they fit their needs. Don't forget the spare closets too.
Put away all of your valuables in a safe or remove them from the home. If you own any firearms, remove them from the home or lock them up.
Put away pet toys, beds, and crates. If your trash cans sit out, move them to the garage. Remove all pets when you leave. If you have a pool, turn on any features it may have, like a water fountain. And set place settings you may use for your guests on the dining room table.
Next, check your curb appeal and the front of the house. It's estimated that more than half of all houses are sold before buyers even get out of their cars, therefore, freshen up what you have done so far, such as adding new mulch or rake leaves from the front of your house. Hose down sidewalks and patios. Sweep the front porch, remove cobwebs, add fresh plants or flowers, and keep it looking tidy and clean.
Expectations
Realistic expectations are very important to understand and should be communicated to you from your realtor. Your realtor will be working very hard to sell your home at the price it deserves. Although you may not receive a buyer at the open house, you will receive a lot of exposure compared to the seller whose realtor did not hold one. Your home received marketing exposure on hundreds of websites, major social media platforms, hundreds of people from email blasts, the local newspaper and by contacting your neighbors.
Advertising
Advertising is key. Successful agents perform a lot of behind the scenes work to ensure you the best price and appearance for your home during the open house. For the promotion of it, realtors will start promoting the open house on social media sites, such as; Facebook, LinkedIn, Twitter, Facebook groups, and Instagram. Secrets shared with me from professionals say they start on the Monday before the Sunday of the event on social media. I send out an email blast to my contacts and all the agents in the county. The open house goes to hundreds of syndicated websites- Trulia, Realtor.com, and Zillow to name a few. They are advertised in the local newspaper and run on the Sunday of the open house.
Your realtor will invite your neighbors which is good because they can share with their relatives or friends who might want to move into the neighborhood.
Next is sign placement-which is very important. Signs should go out early so people can see when the open house starts and can then plan to attend. The best times for an open house are on weekends and especially on Sundays between 1-4 pm.  Another tip is to put lots of directional signs out, so people can find the house. Watch this video for more tips.
During the Open House. What's Going On?
Etiquette
Nobody likes to feel second best. Realtors will provide their undivided attention to visitors by turning off their phones or sending the call to voicemail. Your realtor will keep an eye on your property to dissuade a would-be thief from taking anything from your home.
Make Your House Smell like Home
Tori Toth contributor of US Real Estate News.com shares, "Citrus fruits like lemons and oranges smell fresh, and they are a more durable fruit with longer-lasting scents that are particularly fragrant.
Herbs. Using scented herbs can also bring a refreshing, familiar smell to the nose. Instilling rosemary, thyme or basil in the home when selling, especially in the kitchen, will create a warm and welcoming feeling for buyers.
Vanilla. There is something about vanilla that makes the room feel cozy. Grab a vanilla candle or make your own scent using vanilla beans or extract. You can use almond or mint extract to bring in a fresh scent as well.
Green Tea. Refresh your mind with a crisp, lively aroma of green tea that is used to help restore harmony.
Pine and cedar. Pine and cedar are two fragrant trees that can be used to create a complex aroma, these are especially nice to use during the holidays and winter months."
Handouts on hand.  Top agents shared with me (and I agree) the best tools to have is mortgage loan breakdowns informing visitors of what their mortgage payments would be. An MLS print out which holds the description of the home, the number of square feet, local schools, property taxes, acreage, and much more.  Next handout to have on hand is an open house survey. Asking the visitors how they heard about the open house is very helpful to the seller because their realtor can learn which adverting tool works best. The survey may also ask; do they have a mortgage lender? What is the price range they are looking for? And how soon are they looking to purchase? The survey will also ask for their opinion on the price of the home, the appearance, condition, and curb appeal. With a rating from 1 to 5, 5 being the best.
After the Open House
Now that you have prepared and cleaned your home, advertised the open house and held it, what should you expect now? Secrets revealed from other agents to me say they provide the survey they took at the home and present the results to the owner. This information is very helpful for you and your realtor because you learn the opinion of other people regarding your home. Such as how they feel on the price you are asking, the condition, the appearance, and the impact of your curb appeal and much more.
To add more value about holding an open house, did you consider that now your realtor has a list of leads they wouldn't have had if you didn't have one?
Open houses offer a lot of advantages for you as a seller. Now that I have shared with you my secrets I use that have generated offers and secrets from top real estate professionals, make sure you use these tips at your next open house or expand on these ideas.
Click here to download Lori's Tips on Preparing Your Home For Sale