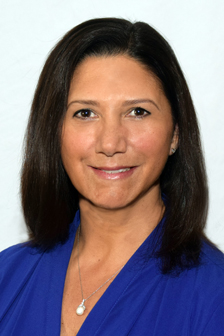 Know Before You Close
A Checklist for a Successful Home Selling Journey
You will want to know before you close. Here is a needed checklist for a successful home selling journey.
Your realtor's job is to facilitate the marketing, and overall sales process, negotiate the best market price and get you to the closing table in the quickest timeframe with the least amount of hassle. As you prepare for selling your home, keep these things in mind to help make it a smooth sale.
As a Seller, you and your realtor need to verify that all potential buyers are prequalified, or even better pre-approved to buy your home. Your agent will screen potential buyers and ensure they are pre-qualified by a reputable lender. Here are some tips on how to avoid non-qualified buyers.
Take the advice from your realtor about having a home inspection prior to putting your home on the market. This is an important task to have done to help eliminate any surprises from your buyer. Here is a checklist a buyer may use.
It's important to get your paperwork in order before putting your house on the market. Here is a rundown of the type of paperwork to have on hand if applicable:
Any documents related to title and ownership
Any property surveys
Any permits, certificates of occupancy or other documents issued in connection with renovations
Receipts for improvements or documentation of repairs that you'll need to disclose – when in doubt, you probably will need to disclose.
Copies of any pre-sale inspection reports
Any correspondence with anyone regarding anything that will impact the value of your home
Your mortgage documents – including a payoff estimate from your lender
Tax records
Monthly dues and the covenants, conditions, and restrictions of applicable Homeowners Associations
Home repair and maintenance records
Manuals and warranty information for appliances to be sold with the home
The names and addresses of the public schools aligned with your address
Have open and frequent communication with your realtor and closing agents. Your realtor will coordinate with the title company and/or attorney to ensure all contracts, earnest money deposits, title insurance, and property insurance is processed. They will also coordinate to verify with the mortgage lender, property tax office and Homeowners Association to determine payoffs and prorated dollar amounts. As the seller, you should be available to provide documentation and answer questions.
Did you know that the day of the week and the time of the day to have your closing is very important? Take these situations into mind:
It's best to have your closing on a Tuesday, Wednesday or Thursday. If you have it on a Monday, there is always a chance the buyers' closing funds may not have arrived on time from the Friday before.
If you have your closing on a Friday and something goes wrong with the funds, you'll have to wait for the buyers closing funds to arrive via wire. This might put you into the weekend.
A lot of holidays are recognized on a Friday or Monday, so choosing another day of the week avoids this problem.
And last, it is better to have a closing earlier in the day. If there are delays in the closing, you have the rest of the day for the situation to be rectified.
Expect to bring the following items with you on the day of Closing
1.    Valid Photo Identification
Two forms of identification are normally needed, such as:
a. Valid U.S. Driver's License or non-driver ID
b. Current United States or Foreign Passport. Foreign Passport must have stamped by U.S. Immigration and Naturalized Service
c. Valid Foreign Driver's License issued by the Official Agency
2.    Individuals Who Hold the Title to the Property
Confirm with the title agency all parties who should be present. For example, learn if the spouse of the parties whose name does not appear on the deed is needed to sign certain documents.
At closing, the following people generally will be present; home seller, seller's real estate and or/ attorney, title company representative, and the buyer real estate agent or attorney.
If you have any warranties from appliances in the home, keys, remotes, security codes, pool keys, etc., have them on hand to give to give your real estate professional or the new owner.
In Summary
For the Closing day, the best advice for you to come out of this stage feeling good and relieved is to be organized, adaptable, and educated on the process. Congratulations!! Having a dynamite real estate agent in the Sarasota, Florida metro area also makes it a lot easier.