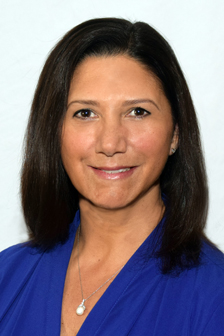 How to Choose a Dynamite Real Estate Agent
Who Will Represent Your Best Interests?
Selecting your real estate agent is something personal because you are going to be working with them on selling the home you have created beautiful memories in and most likely your largest asset. How to choose a dynamite Real Estate Agent then becomes very important. Perhaps you have lived in your home while raising your family until they left for college, or you are now a blended family joined as one, or maybe you have lived in your home for a short time but now you are moving on to a new milestone in your life.
No matter the reason, picking your real estate agent is crucial. You want to make sure they are representing your best interest, have the experience, the resources, and have been successful.
Here are a Few Tips to Help You Get Started.
Other than the obvious- such as how long have they been in business, and are they with a reputable company, learn if the agent is a full-time realtor or works part-time. Do they have a team or are they an individual agent?
Choosing a team or a solo agent can be fruitful in both ways. It just depends on which kind of relationship works for you. If you like the one-on-one relationship and the exclusiveness from the beginning of the sale to the end, then an individual agent will work best for you. Working with an individual agent, you also have access to:
Speed and efficiency– when offers are received on your home, the individual agent can read through it and present it to you, the seller, and respond very quickly. As with a team, they probably have a large workload of listings.
Single contact– with the different scenarios that can occur, you do not have to worry about information being miscommunicated to other team members which can cost you considerable amounts of money.
Confidentiality– if you are not comfortable sharing your financial information or personal situation with different team members (closing coordinator, listing specialist, buyer specialist, marketing professional, and others) then this will be avoided with a single agent.
LOCALITY
Does your agent live local to your home that you are selling and the community? Do they do business in your area? Although we have the power of the internet to learn a lot about a community, it's nothing like living there. For example, if a local person who lives in Lakewood Ranch, Florida knows about the mall called, The Mall at University Town Center and they ask an agent, "How do you like the new diverging diamond highway near the mall and University Parkway?" A local agent knows exactly what you're referring to and probably knows how fast they built the mall and the highway upgrade.
COMMUNICATION
Next, in selecting your agent, find out how they will communicate with you. Communication is key in real estate. Depending on the length of the sale, you should expect weekly communication. With the way the market is moving in the cities of Sarasota and Bradenton Florida- you can expect to see a home on the market for an average of 50 days.
Learn if the agent is going to text you, use email, or face-to-face meetings. Be sure their communication style is something you are comfortable with.
MARKETING
Real estate is hyper-local and you'll want a realtor that understands what the area's market trends are and knows the community well from where to shop and dine to the best gyms and daycares. Learn how your realtor will market your home.
Today's top realtors use an array of traditional and online marketing tools. They also recommend:
–Staging– some agents hire professionals to stage your home or consult with you.
One client of mine acted on the recommendation from a professional stager and earned $20K more on their home and only cost them $2,600 to do the improvements.
Just as curb appeal is very important, so is 'click appeal.' Your pictures must be amazing to grab the consumers' attention.
–Professional Photography– some agents hire professional photographers and my comment to that is, "Of course they do!" Home hunters' first impressions now come via photos on real estate listings such as Homes.com, Zillow, Trulia and Realtor.com and there is no room for error.
–Virtual Tour– To compliment the professional pictures you have, Austin Harley a professional photographer shares that it is important to show the buyer how the rooms connect together rather than just one room at a time.
–Digital Marketing– Savvy realtors produce property specific websites for their seller's home that has professional pictures, local area links, a features list, a professionally written description of the home, a downloadable brochure, and easy links your agent can use to share the listing on the popular social media platforms.
Ask the realtor if they use social media to market your property and how do they use these channels. What kinds of things do they talk about in the posts? Do they do paid advertising on Facebook and Instagram? Are they creating hashtags for greater audience reach, for example, #[Target Neighborhood] #[Real Estate Agent Name] #[Brokerage Name] #[Target City]homes #[Target City]property?
Find out all the answers to these important questions on how the realtor will market your home so your expectations are met.
THE INTERVIEW
Among the other questions in this blog, ask these questions too:
1) What is your average number of clients you provide services to at one time?
2) Will you be my agent throughout the whole process?
3) How do you obtain other realtor's feedback from a showing whether it is positive or negative? This is important because, at showings, you have interested buyers, and if something was holding a buyer back from making an offer, you and your realtor can decide if it's something you would like to offer the prospective buyer. If you didn't ask for feedback, you would never know, and you could lose the sale.
4) Can the agent share their list of vendors they work with? Ask in the interview what established vendor relationships they have and who is responsible for the setting up the various appointments throughout the process?
5) How much is the commission or fee?
6) What happens if I cancel my contract?
7) How will you determine the price of my home?
Now use this information when interviewing your next realtor and you will be well on your way to being confident in the choice you have made.